Sometimes (quite often actually) I think I went over-board with the character fangirling thing. As a result, I have tons of pictures that sit on my computer while I try to gather some courage to post them
or convince myself they're not as fangirlish as they look like
. :)
This is the case with these pics. I think they were sitting on my computer for about two months now. Yesterday, I was backing up some files, I saw them and thought they're not as bad as I thought they were. Sort of.
So, they're all Dumbledore and Fawkes (it's six pics total), and they start when DD is a teen and end sometime in the present day era of the books. The young Dumbledore pic, that I posted a while ago, belonged to these series of
fangirlish-ness
images.
As far as I recall, there's no description of what Dumbledore looked like before he taught Tom Riddle at Hogwarts, so I made up quite a lot. I have no clue if Dumbledore wore glasses all his life, but he gets to wear them here. :)
The title of the book Dumbledore is reading is on dragons not because I confused DD with Charlie, but because he (DD) discovered the 11? 12? uses of dragon blood. So, I suppose, he studied dragons at a point (or not, no clue). The only thing I know is that one of the uses was oven cleaner. :)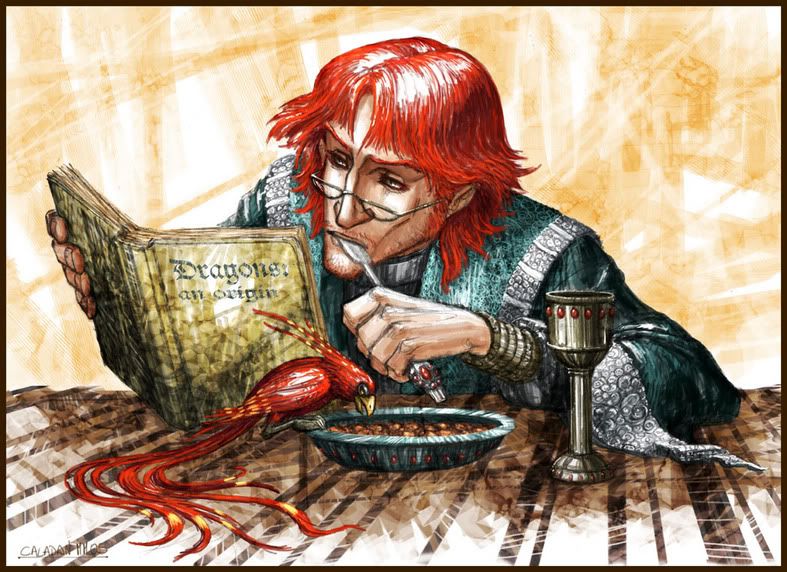 Errr... so this one is Fawkes stealing Dumbledore's socks and getting caught. This happened because I remember some of my cats would tend to sleep on my favourite sweaters, or my dogs would steal food or clothing, or just cause random mayhem. So I thought Fawkes would not be exempt of causing some mischief. :)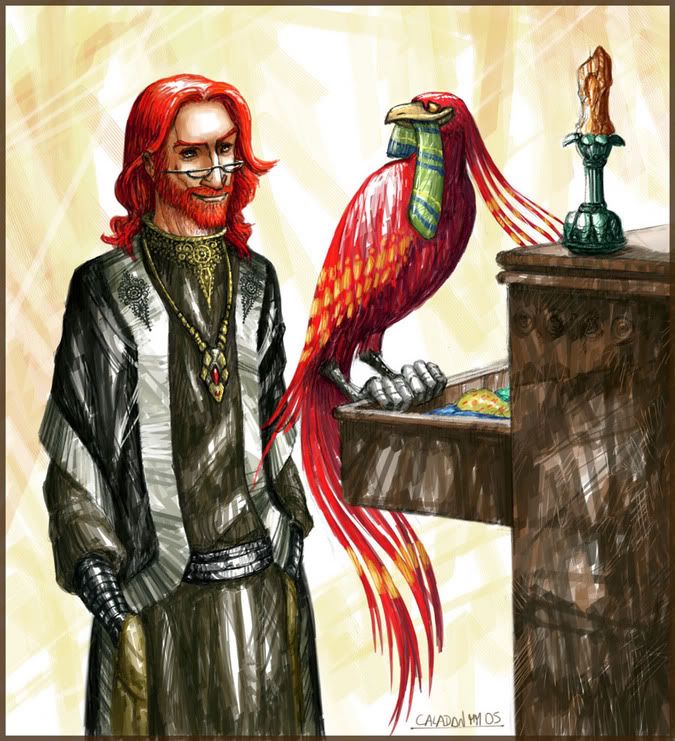 On this one, the flying creatures that are on the right, are not supposed to be mean. They sort of ended up looking rather mean, but they're harmless. :) And they're just flying by.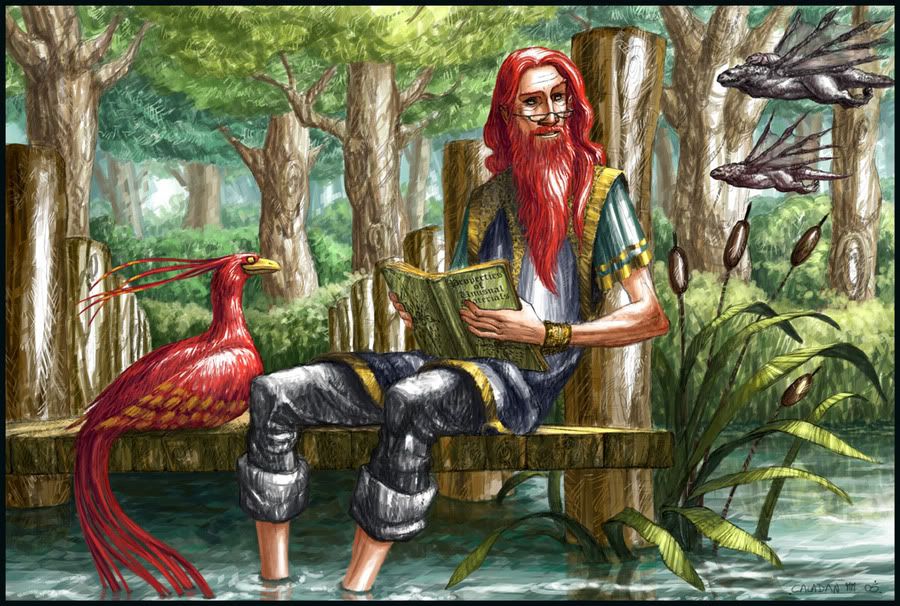 This one, mercifully, doesn't need an explanation. :P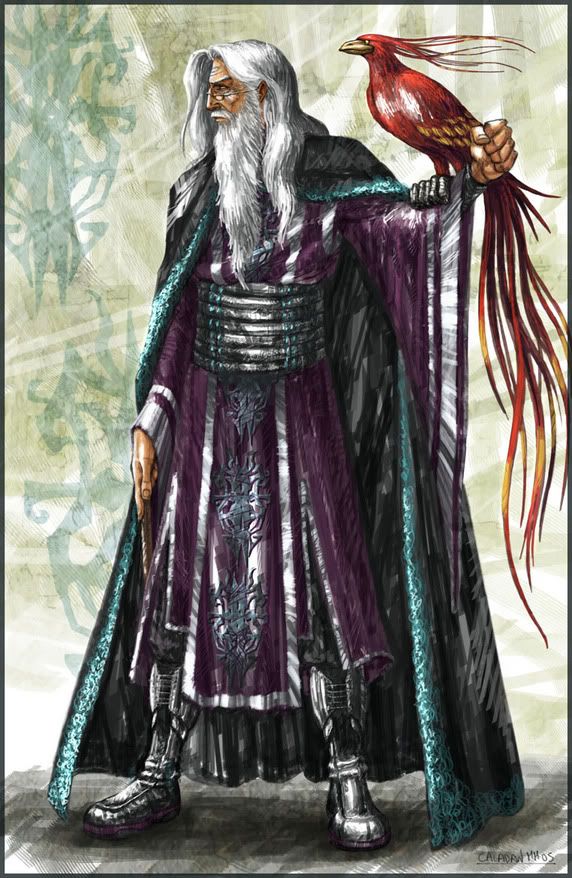 This picture was done in ink and it has some photoshop coloring, but it's mostly a line drawing.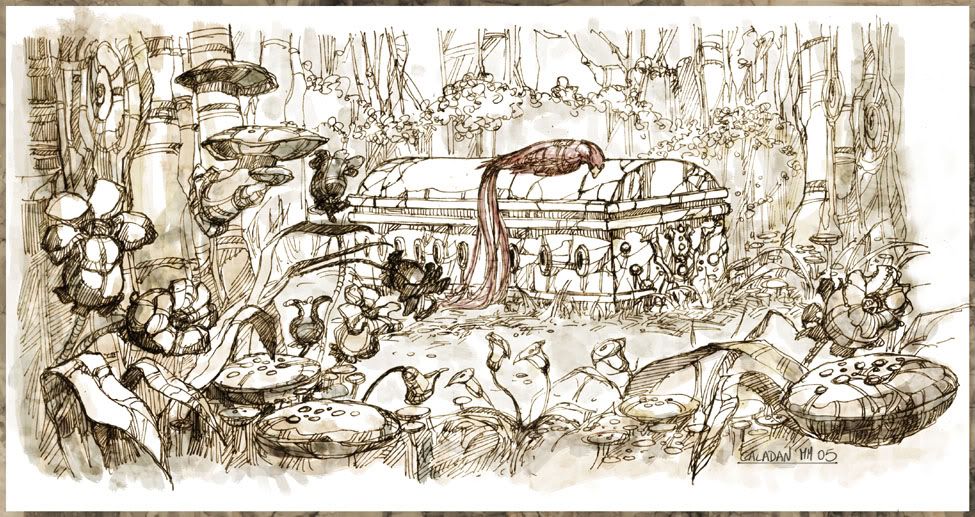 Current Mood:
giggly
Current Music: Canon (Johann Pachelbel)