For the past month and a half I've been scanning between 3-4 pages per day of my sketchbooks because if I ever move out, they're going to get tossed away. So these sketches are from there. They're somewhat clean, but not a whole lot. Also, most of them have some notes on the side and others have a few dialogue lines (it's mostly jokes).
The characters are: Snape, Bill, Charlie, Lupin, Scrimgeour, the Trio, Voldemort, Tonks, Draco and Harry/Ginny.
ETA:
I wrote some notes next to the Voldy sketch and I was making reference to an on-line list about "How to be an Evil Overlord" but I didn't quite recall the proper name. A friend of mine e-mailed me the whole list in word format and I have no clue where he got it from. And now
ahiddenbird
gave me the link. So if you haven't read it and want to have a laugh, it's very funny and very true also. :) This is the link:
http://www.eviloverlord.com/lists/overlord.html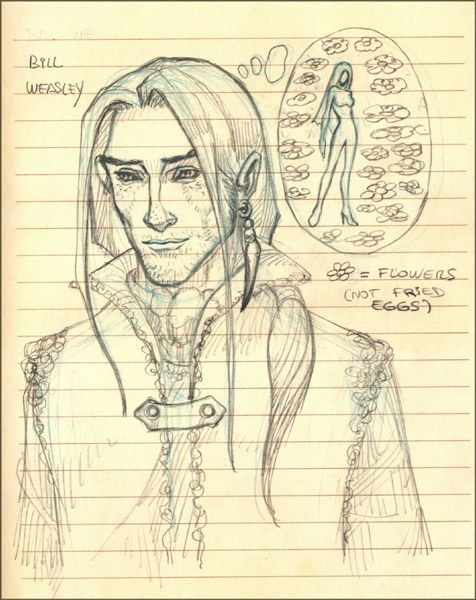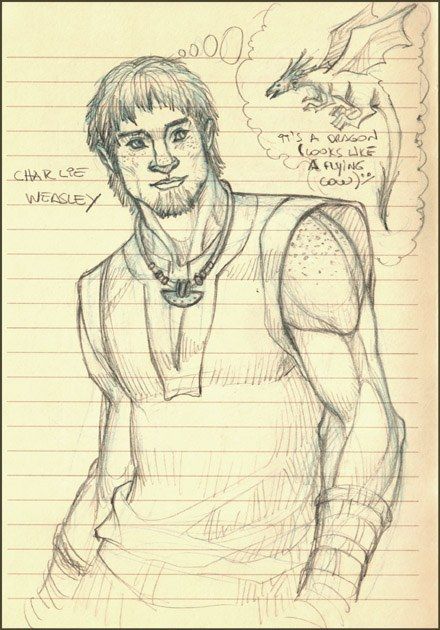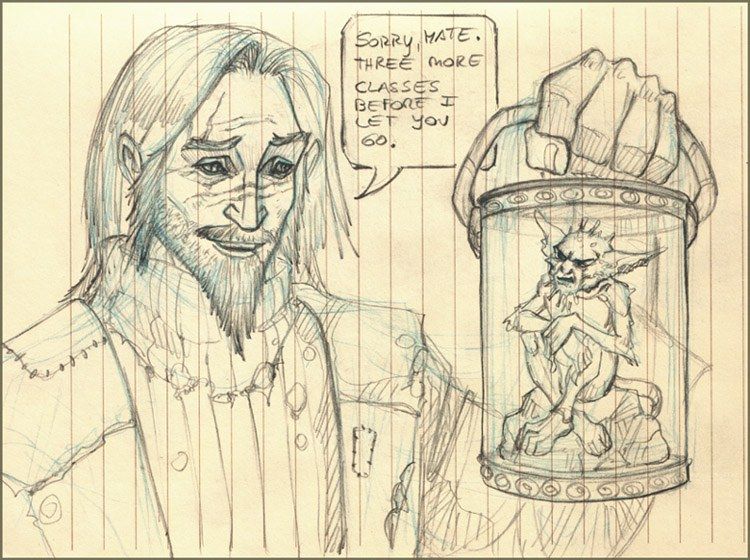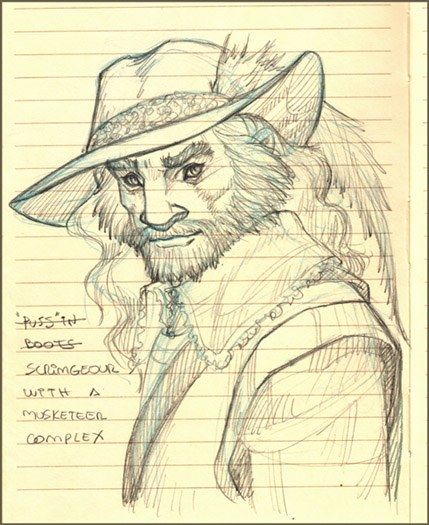 I'm not sure if the following picture will make a lot of sense. I was trying to make a joke with "The Matrix" because the first thing I thought when in HBP they called Harry the "Chosen One" was of Neo. And I thought that some other Muggle-born kid could have thought about that too and tease Harry, Hermione and Ron a little bit.
I know that HP is set somewhere in the 90's so I'm not very sure if this is entirely possible, but it was just meant to be a funny sketch.
Also, I'm sure Hermione would have gotten the joke, but I have my doubts about Harry. :)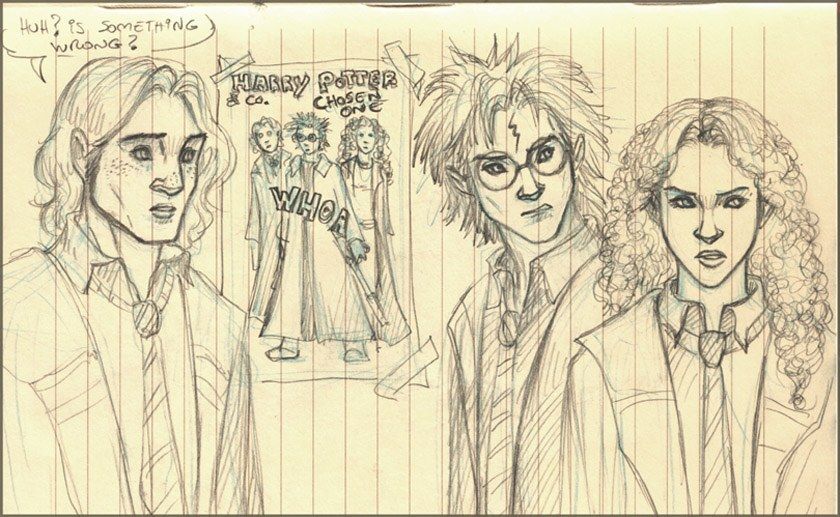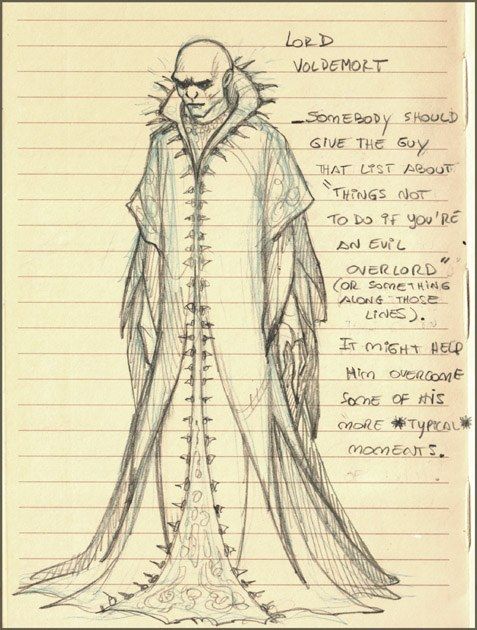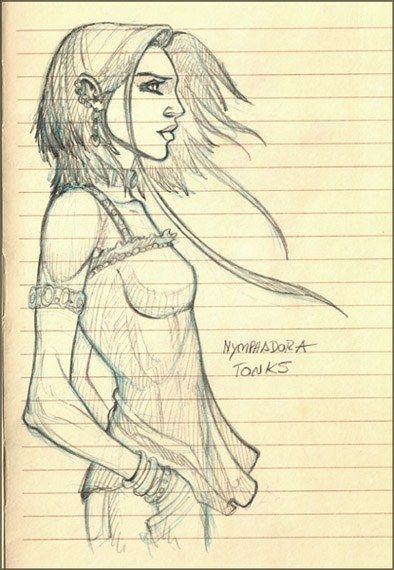 Current Mood:
sleepy
Current Music: OK Computer (Radiohead)