Hi there! So I'm still alive even though it might seem otherwise. I have moved out twice in less than two months and among other RL life stuff I've been quite busy. I also realize that I've been saying that for quite some time (except the moving out part). :/ Hopefully, I'll be around a bit more often now and I'll reply to comments. I cannot say for sure, because every time I think I'll have some extra time something random happens that throws my schedule off.
Also, I just disabled all my anti-spam settings on my e-mail account, because a lot of e-mails were going directly to my junk box. So, if I haven't replied it might be because of that.
The first painting is a commissioned piece done for
josanpq
. The picture is about Snape and a dragon about to duel. It is based on her story "The Brewer" and you can find it here:
http://tales-of-josan.livejournal.com/50528.html
As with all other other commissioned pictures, please, don't use it for icons, layouts, banners, etc. The picture belongs to
josanpq
; you can ask her permission if you want to use the picture.
There's three other images that are coloured sketches. The first one is Snape and Lockhart, the second one Dumbledore and Aberforth and the third one Neville, Trevor and Augusta.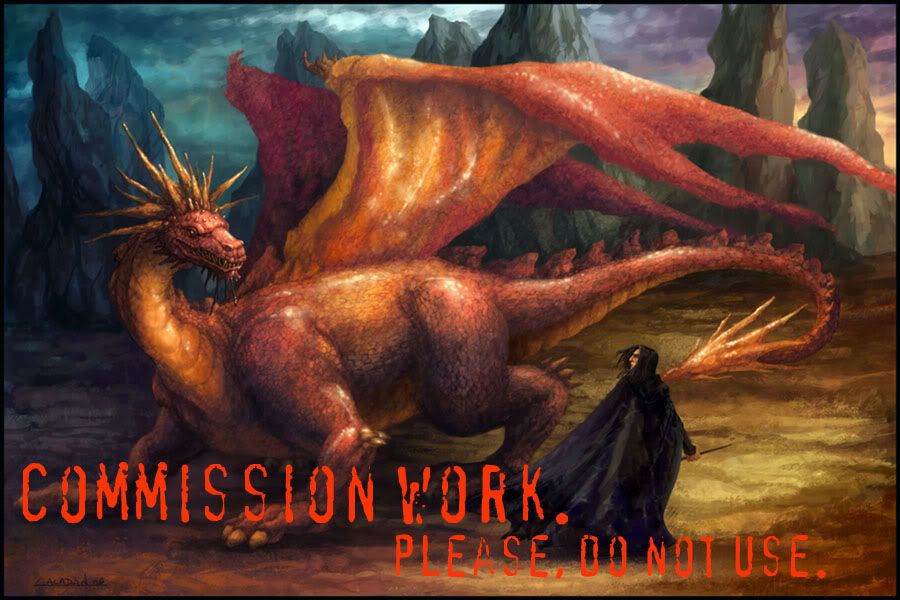 I would have loved to "see" when Lockhart asked Snape about the dueling club (was it called like that? -- I don't have the books with me). This sketch is supposed to depict that moment a little bit.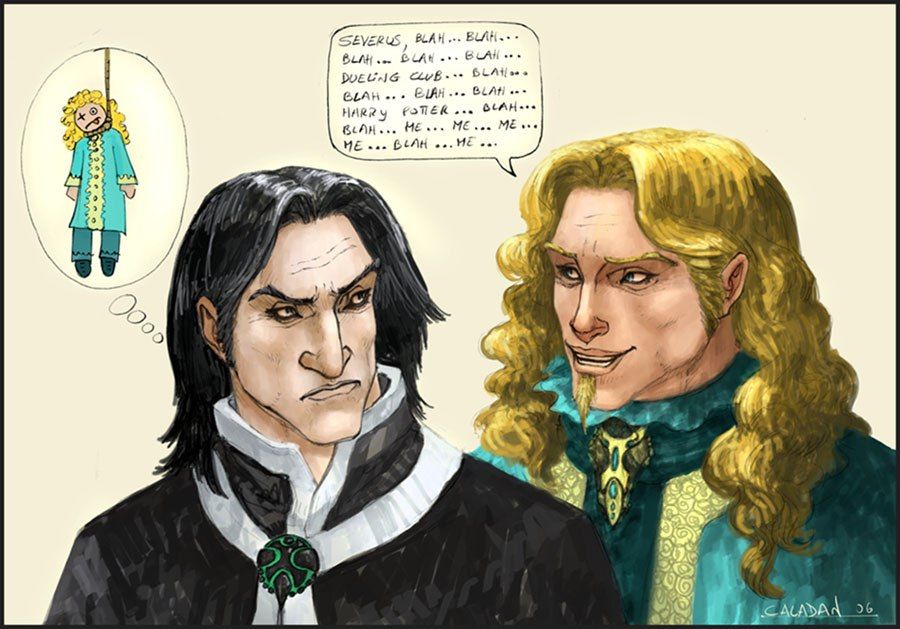 These are Albus and Aberforth having a drink together. And, yeah, the animal drinking from DD's mug is supposed to be a goat. I was not using any reference and it probably looks like a horned dog or something.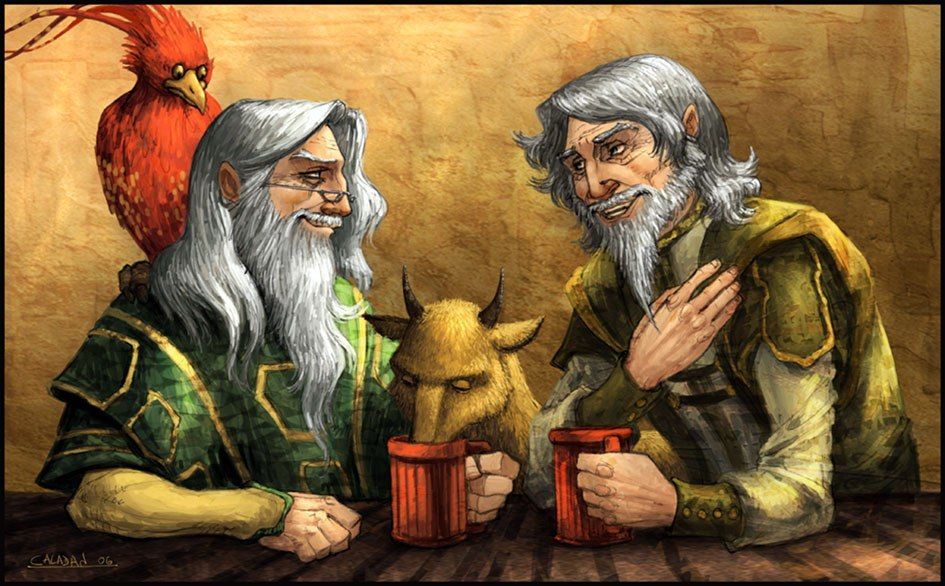 And these are a younger Neville, Trevor and Augusta when Augusta gave Trevor to Neville. It was Gran who gave Trevor to Neville, right? I should really double check before posting. :/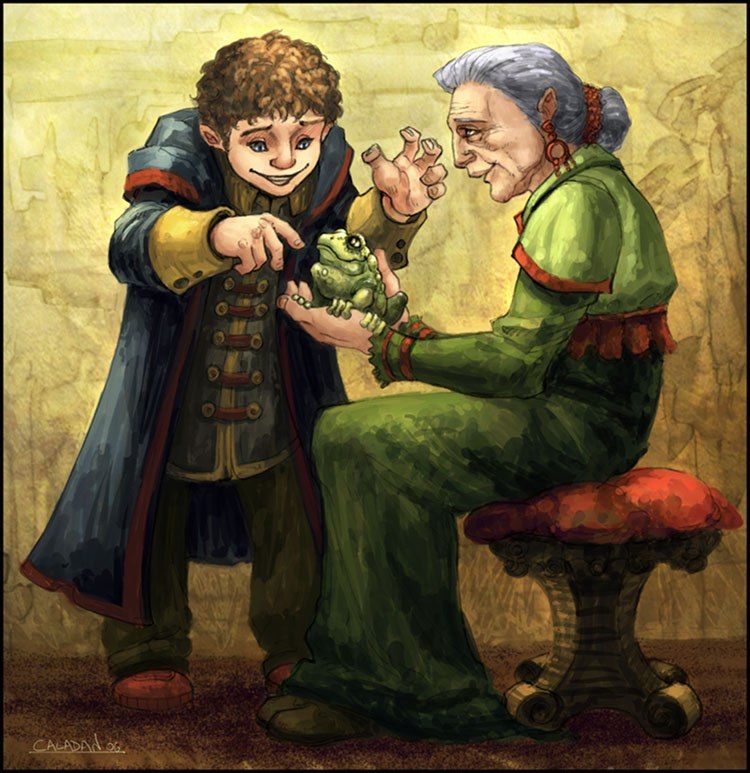 Current Mood:
sleepy
Current Music: Libertinaje (Bersuit Vergarabat)