These are 8 sketches of the prank Sirius played on Snape. They're not storyboards but they do follow a certain time-line.
Also, I added quite a few things that probably didn't go that way, but they were fun to draw anyway. :)
Sirius (whose brain went momentarily AWOL) telling Snape where to find Lupin.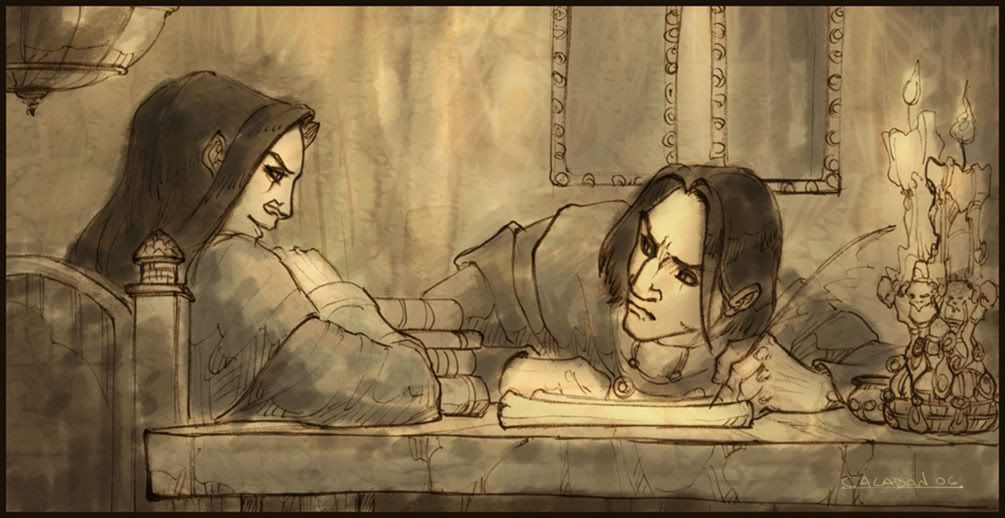 Snape (whose brain also went momentarily AWOL) following Sirius' instructions.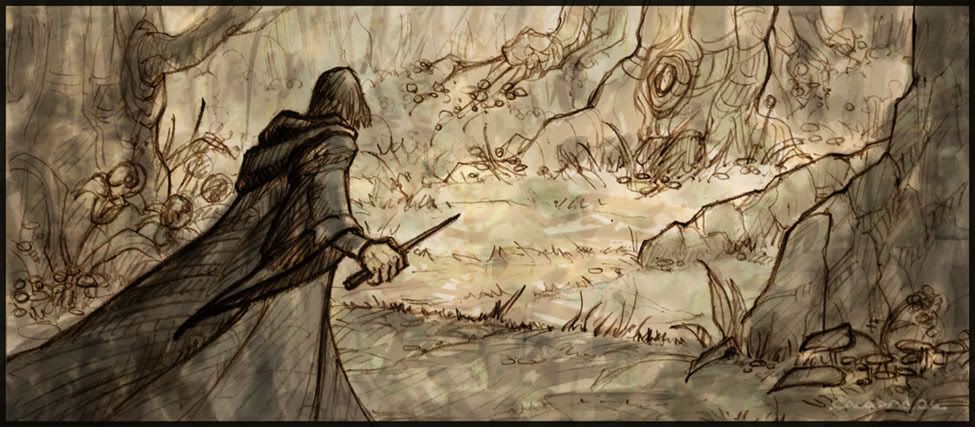 James finding out about Sirius' "brilliant" idea.
Lupin is not fully transformed; it's supposed to be the very last moments before he completely looses himself to the effects of the curse.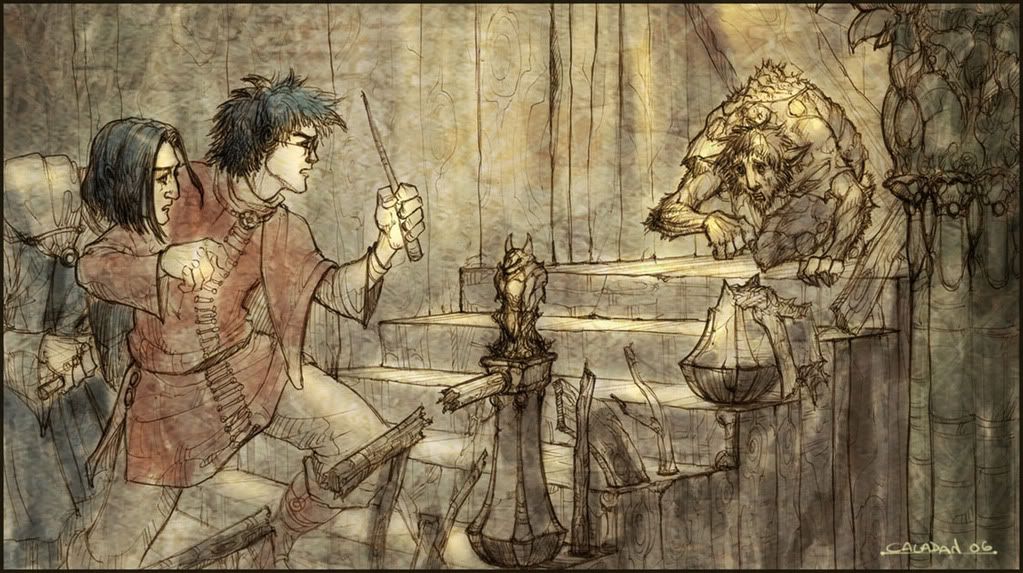 Dumbledore looking mightily pissed off. I guess this would be the part where he also makes Snape promise not to tell anything.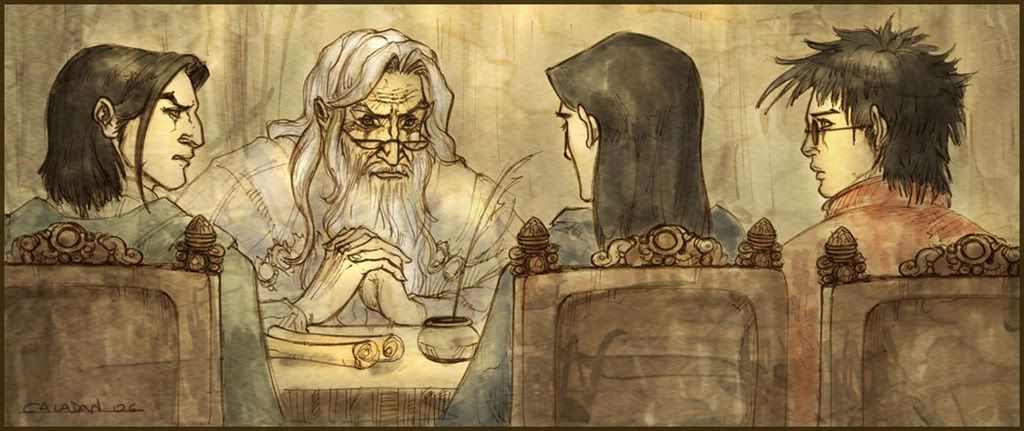 This picture would be at dawn (if I had actually painted it) and the two figures heading towards the Whomping Willow are Dumbledore and Pomfrey. If I would have had more time, I would have done a close up where DD would tell Pomfrey:
"the next full moon we'll just leave the werewolf lose so he can eat them all"
"Wait here" or something along those lines.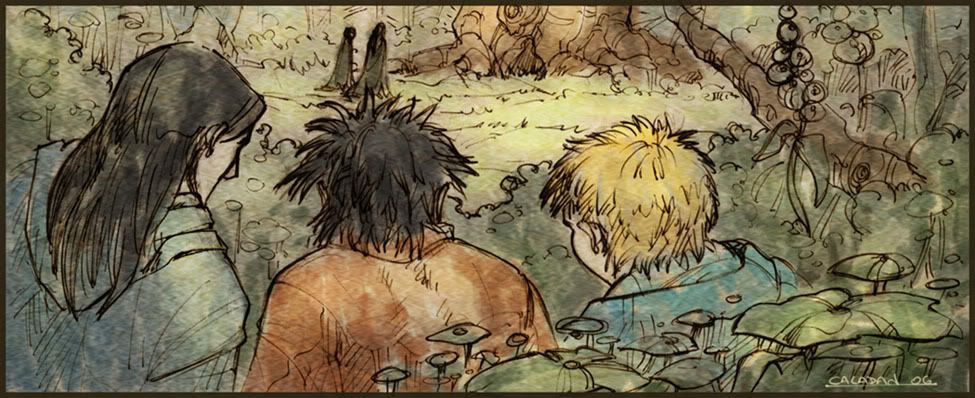 Emo!Lupin! I think that if he recognized Snape he could sense something was very off and that he might get kicked out of school or an equally depressing thought.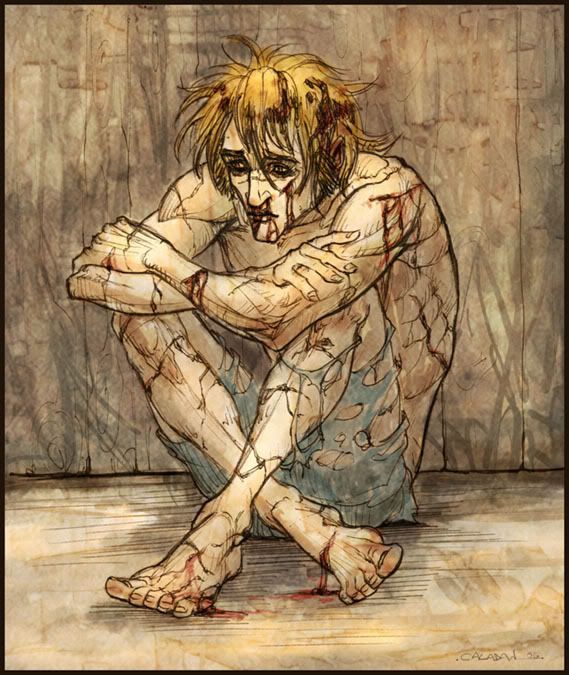 DD about to try and cheer up the emo kid.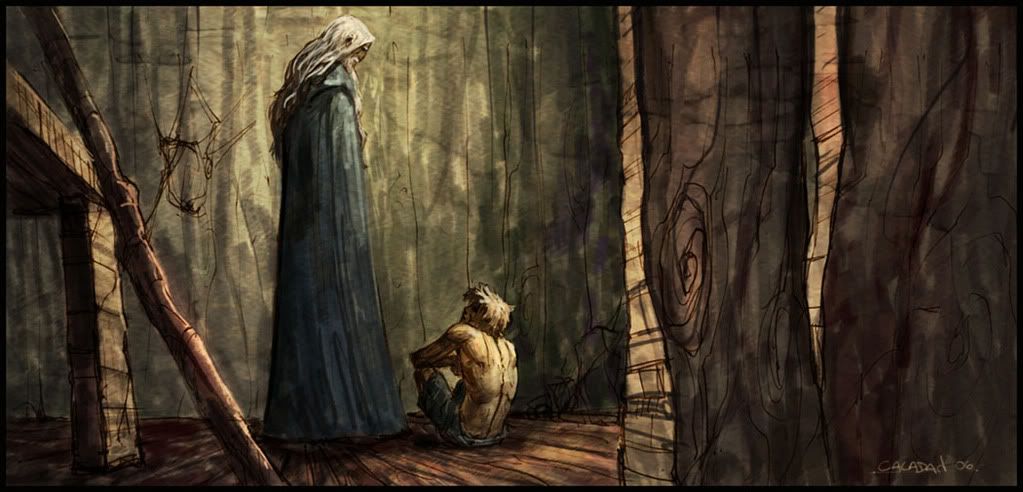 Current Mood:
amused
Current Music: Because I Got High ( Afroman )