I have completely given up hope on regular updates or working on my own things...
But, well, I've managed to do this, mostly, because I had to :)
I have two really awesome friends, who have stuck with me forever. They were partly to blame for me getting into fandom. And, I really, really owed them some pictures. So this is a series of pics I did for them as a much belated thank you.
It's three series of pictures, based on what they like.
This is series one, and the main idea behind them is family, and what would have happened if Harry had been raised by other people.
And, yes, the couples that raise Harry are meant to be so in a romantic way. I'm just warning, I have no clue how bad shipping wars are nowadays.
The first one is Lily/Snape. And, in this case, Harry would have been Snape's kid (that's what my friends fantasize about anyway) :)
The second one is Remus/Tonks. Teddy is in there, and a little sister. Also, Harry likes Persona 4 :P It was not done on purpose, though.
And the third one is Remus/Sirius. Harry would have become a master prankster raised by them!
Lily/Snape and Harry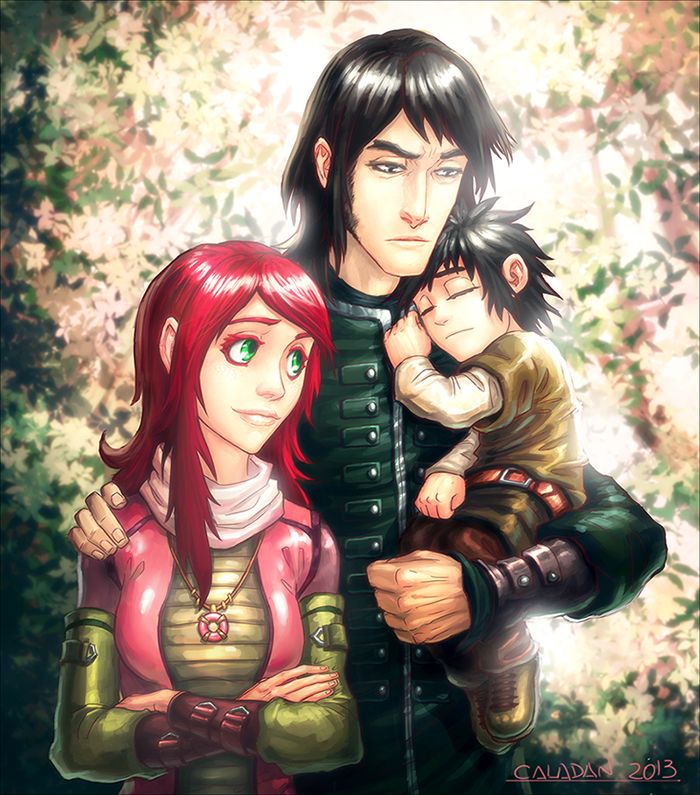 High res link:
http://s2.photobucket.com/user/caladan-atreides/media/bigboss/lilysnapehd_zps9d9957fa.jpg.html
Remus/Tonks, Teddy, Tonks Jr, and Harry. It has been forever without drawing any Remus/Tonks!
High res link:
http://s2.photobucket.com/user/caladan-atreides/media/bigboss/remustonkshd_zps6ae955a2.jpg.html
Remus/Sirius, and Harry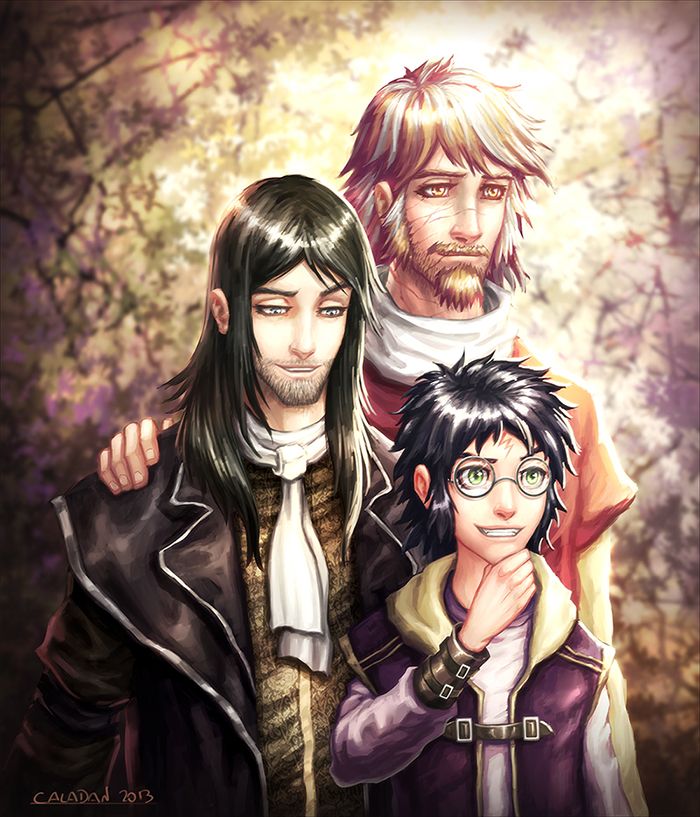 High res link:
http://s2.photobucket.com/user/caladan-atreides/media/bigboss/lupinblackhd_zps28031ca6.jpg.html
Current Mood:
amused
Current Music: Miserere - Gregorio Allegri